Why LogicWorx Studios Inc.?
We provide professional freelance photography and video services for commercial, residential and special events, including; drone aerial video and photography, promotional video's, interactive 360 degree virtual tours and live guided tours (such as for property, banquet halls, tourist destinations and golf courses), video interviews, short movies and infomercials, product/merchandise photography, and digital media creation for all social media channels and websites.
No matter the size of your project, goals and budget, we have packages which can be tailored specific to you needs. Our team are professional photographers and videographers with a broad experience in photography, video production and marketing spanning more than a decade, we have worked on various media projects within Canada and Internationally, from a photo shoot to full promotional video production.
LogicWorx Studios is fully insured for our studio photography work through to drone aerial media work, carrying multi million-dollar liability coverages. We are also one of a select few drone operators in Ontario qualified by Transport Canada to operate our drones over people for concerts, events, outdoor parades and festivals for that movie like experience. We welcome the opportunity to discuss your project, our experience and how we can help
You have piece of mind knowing that LogicWorx Studios Inc. has not only the experience, but the marketing skills to help launch your product, refresh your digital medial, or produce engaging interactive content for your business. If your project requires aerial video or photography, we are Transport Canada Certified Advanced Drone Operators producing 4K UHD video and cinematography media using two different drones, including our large DJI Inspire drone, the only drone which offers a configurable payload supporting a wide range of camera options for specific video production projects and our DJI Mavic 2 PRO, delivering stunning 4K HDR video and 20 MegaPixel photos. We are also one of a select few drone operators in Ontario, authorized by Transport Canada to operate our drone over the top of people at sporting events, outdoor festivals, concerts, corporate events and weddings. Our equipment includes, 3 handheld 4K video cameras, 2 Canon DSLR cameras and gimbal stabilized cameras, which can be mounted to a vehicle, mountain-bike, dirt bike or handheld, providing a new level of video creation, up close and personal! We are fully insured for both Aerial/Drone Videography and Studio Photography work carrying multi-million dollar liability coverages.
We continue to invest in our equipment and technology, recently acquiring a new drone which has arrived and has already been put to work on a number of projects, this new aircraft allows us to offer another level of aerial and video services at 4K60HDR, 20 Megapixel pictures, Hasselblad camera, full collision avoidance and RAW video recording, offering amazing aerial video and photography through a wide range of settings. Follow us on our Facebook page, Twitter, and Instagram to keep up to date on our projects, events and equipment.
We welcome the opportunity to discuss your next project, how we can help and our experience. All the best for 2020
We are proud to have worked with the following companies on recent projects
LogicWorx Studios Inc. offers Photography and Video Production Services to clients across Aurora, Barrie, Bradford, Brampton, Caledon, Collingwood, Hamilton, Kawartha Lakes, Lindsay, Markham, Milton, Mississauga, Newmarket, Orillia, Oshawa, Pickering, Port Perry, Shelburne, Toronto, Vaughan, Wasaga Beach and Whitchurch-Stouffville, Ontario.
Contact LogicWorx Studios Inc. - Commercial Photographer & Videographer Serving Newmarket, Aurora, Markham, and Toronto, ON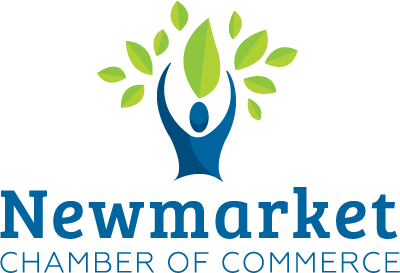 If you would like to view some of our photography and video work, please click the button below and you will be taken to our ShootProof online Gallery. If you would like to be kept up to date with our new projects, equipment and videos, please subscribe to our newsletter or request to download our Gallery App for your mobile device to view our portfolio.